Looking for a gift idea for your hubby? Well, this could be your lucky day or maybe his
lucky
day (pun totally intended).
Check out this cheeky pillow that's bound to get people talkin'.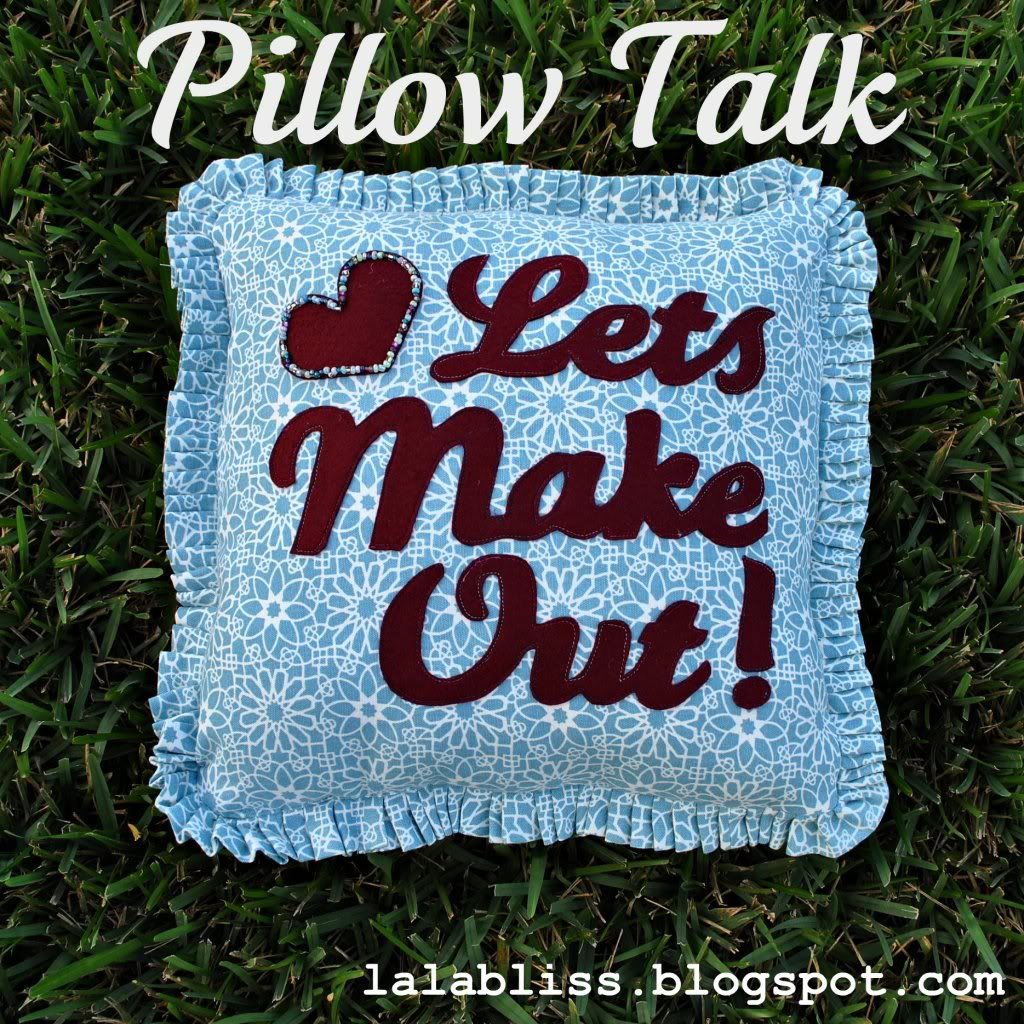 But don't fret ladies, this little beauty is two-faced.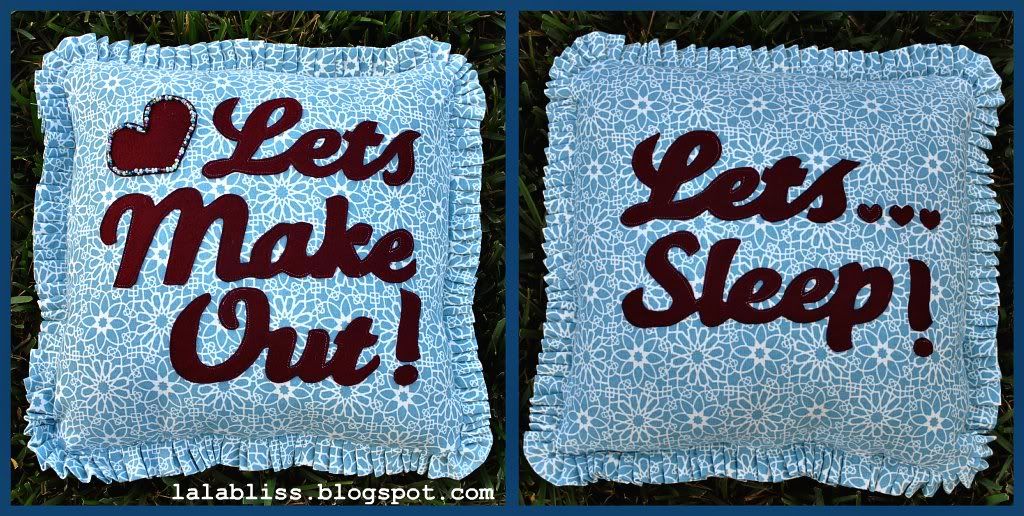 I got the idea from a door knocker I came across while shopping for a wedding gift.
It was a breeze to make. I purchased the fabric from Joann's Fabrics. The main fabric is part of their Home Essentials line and the verbiage is cut from wool felt. I like to use felt because it doesn't fray. I used a multicolored thread to outline the lettering.
Of course, I had to embellish it so I added a bit of bead work.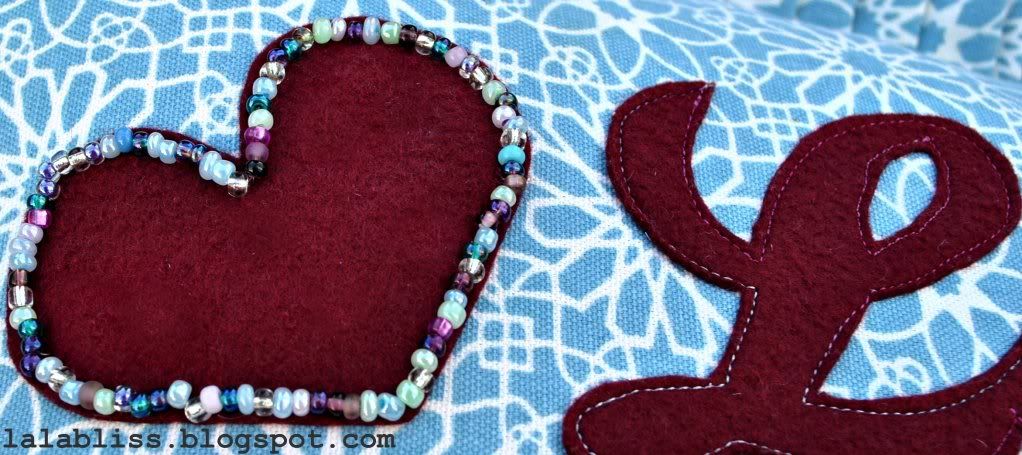 I think it's adorable and fun. This pillow is the first thing that I've made for our new bedroom makeover. I have big big plans. For example, I'm adding faux built-in bookcases around our window. The back of the bookcases will be adorned with this wallpaper that I just ordered last week.
Stay tuned!